MEMBERSHIP

Northern Hills Synagogue offers trans-generational religious experiences that include singing and instrumental music and innovative learning programs for members of all ages and of different Jewish backgrounds. We welcome interfaith families and encourage the active participation and creative ideas of all our congregants.

Our nationally recognized religious school, the Spark School, is innovative and student-centered, including one-on-one Bar/Bat mitzvah training. We sponsor youth groups for pre-teens and teens through the United Synagogue Youth (USY) program of United Synagogue of Conservative Judaism (USCJ).

Membership is open to all persons of the Jewish faith, in accordance with the standards of Conservative Judaism. Synagogue dues, which are assessed in a few simple categories based on family status and age.

For information about membership, please contact the Synagogue Administrator at (513) 931-6038 or admin@nhs-cba.org or Bobbie Winkler, Membership Chair, at winkbern@gmail.com.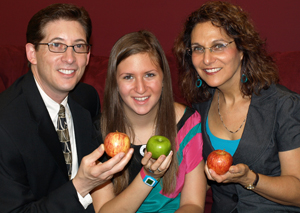 ---
Home | About Us | Praying | Learning | Doing | Giving | Calendar | Contact Us |

Copyright © 2021 by Northern Hills Synagogue. All rights reserved.
Please send comments or suggestions to the Webmaster