NHS SISTERHOOD BRUNCH
SUNDAY, DECEMBER 2, 2018
10:15 am

Jewelry-Making with Judy Workman
On Sunday morning, NHS Sisterhood held a delightful Hanukkah brunch, board meeting, and jewelry-making class led by our own Co-President, Judy Workman. Co-President Royal Duncan also led us in HaMotzi and conducted the Sisterhood board meeting.

Judy provided black cords, silver metal rings and a variety of charms and beads for us to use in creating beautiful, original necklaces. Thank you, Judy, for leading us in a fun and creative program!

Photography by Gayna Bassin.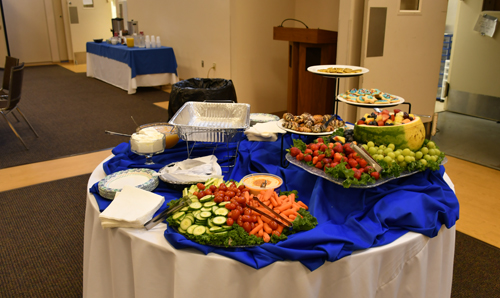 Hanukkah Lunch Buffet featured latkes with sour cream and applesauce.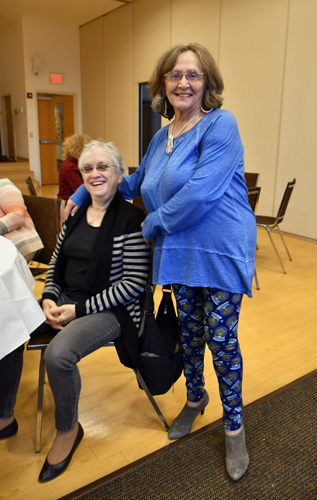 Elaine Hordes and Paula Nevins.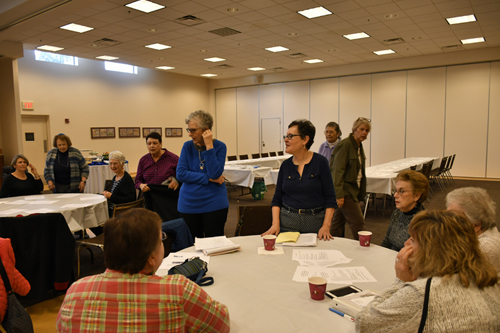 Judy Workman and Royal Duncan (center).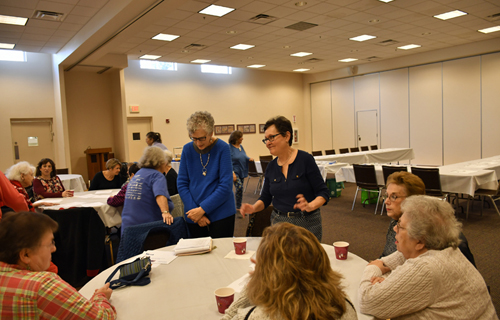 Judy and Royal led HaMotzi.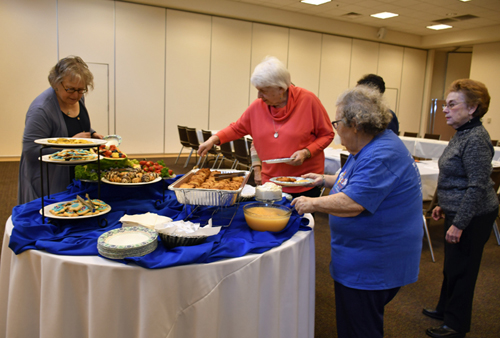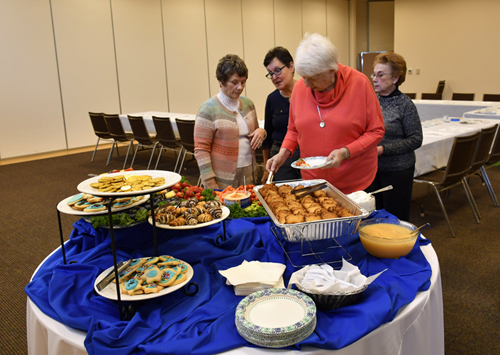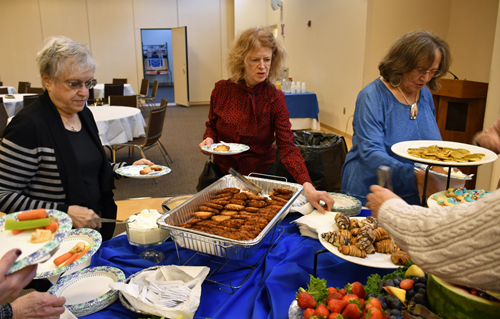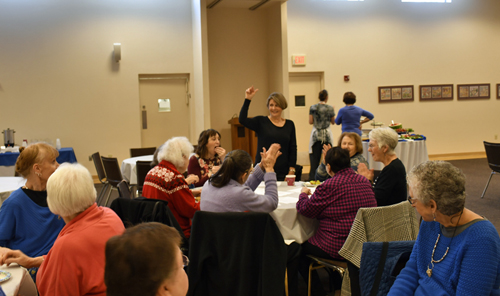 At the board meeting, we welcomed new member Nancy Bell, standing.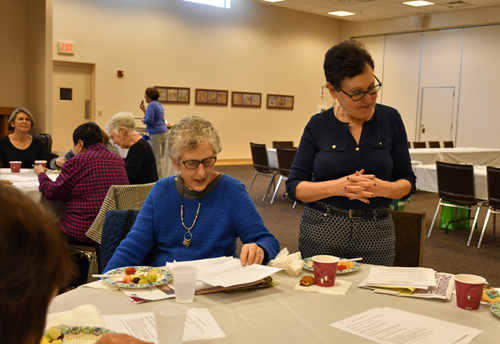 Judy Workman and Royal Duncan led the Board meeting.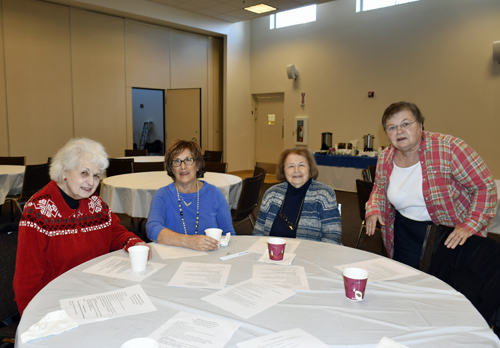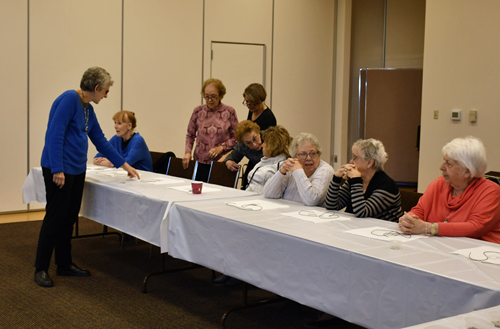 For the program, we sat at long tables where Judy placed necklace cords and rings.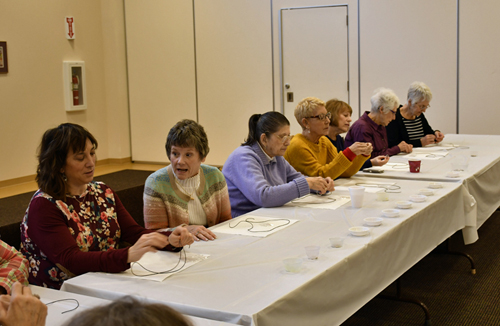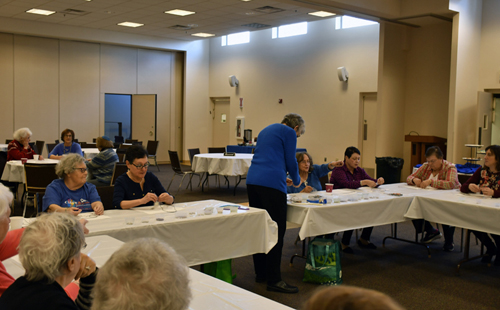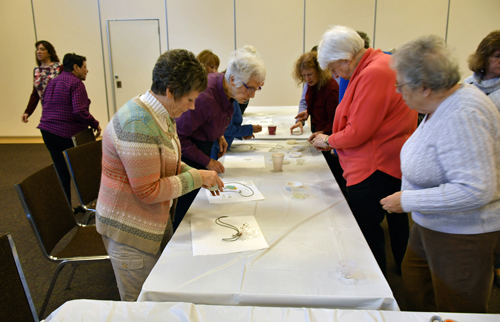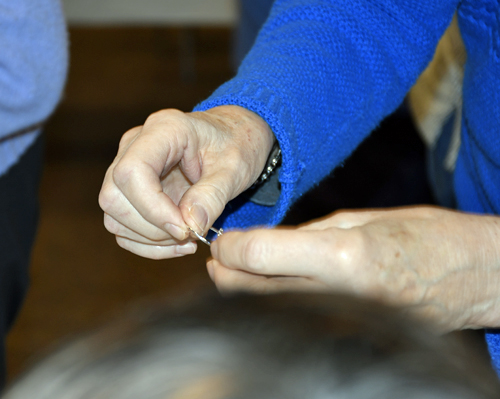 Judy instructed us to put spacers and charms on a metal ring.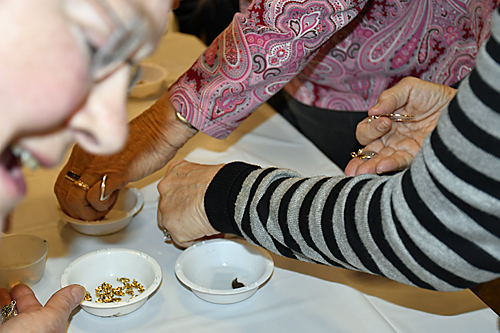 There were many types of beads and charms to pick from.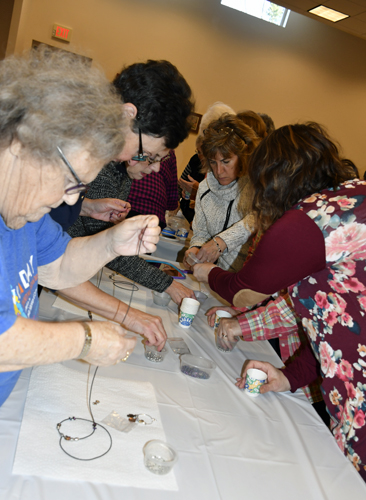 All the necklaces came out different!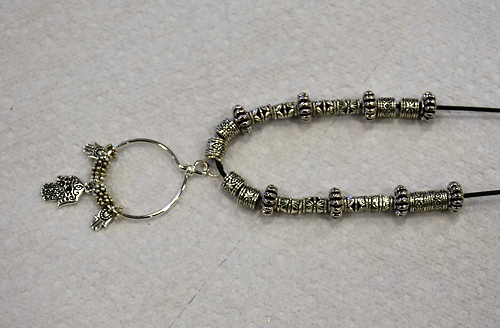 A finished necklace.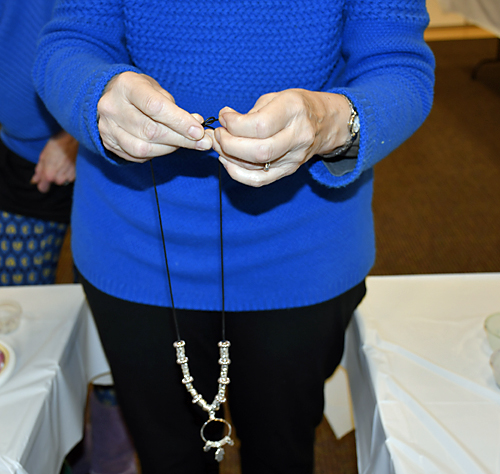 Judy demonstrated how to tie the string into a slip knot.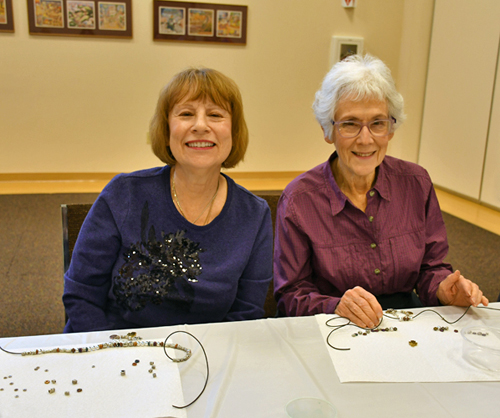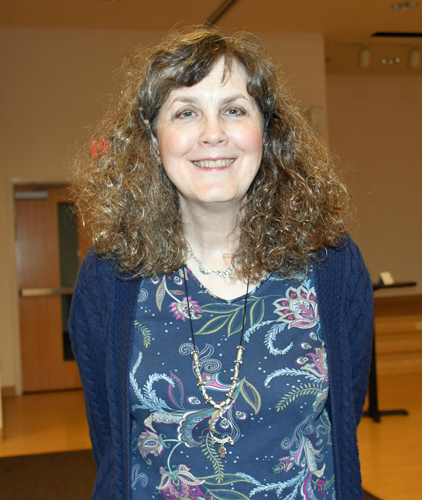 Gayna Bassin wearing her finish necklace.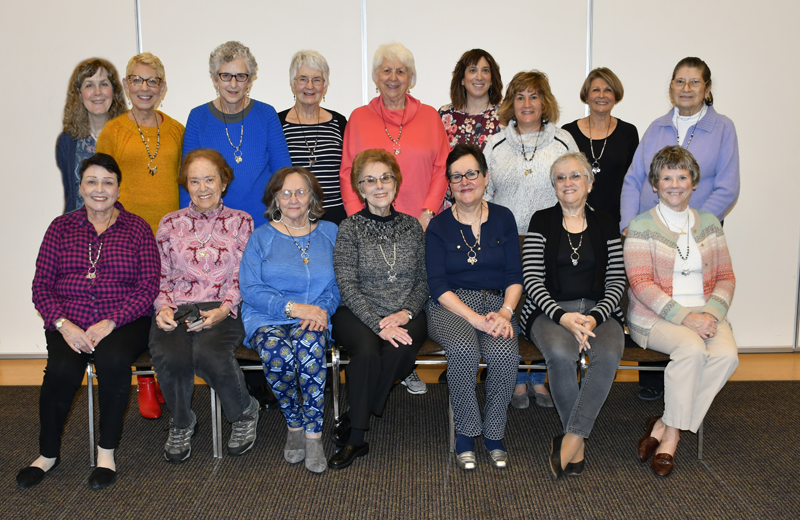 We all posed with our finished necklaces.


---
Home | About Us | Praying | Learning | Doing | Giving | Calendar | Contact Us |

Copyright © 2018 by Northern Hills Synagogue. All rights reserved.
Please send comments or suggestions to the Webmaster